Photo by Uriel Castellanos from Pexels
So, you love to canoe or kayak and you just don't know where to go.
Maybe that's not it.
Maybe you're just starting out and you want to get on the water in the most gorgeous place possible
Or…
you just want to catch a dang fish.
I could tell you about places to kayak near me, but that's not going to do you much good. Unless you're my neighbor.
Are you?
Instead, I'm gonna fill you in on the best places to kayak and, hopefully, one of them is near you.
Kayak/Canoe

Confusion

Let's clear this set up right from the get-go. Kayak or canoe?

The truth is:
Photos from Canva
They're basically the same thing, and wherever you can kayak, you can also canoe.
The main difference between the two is how you sit in them and paddle.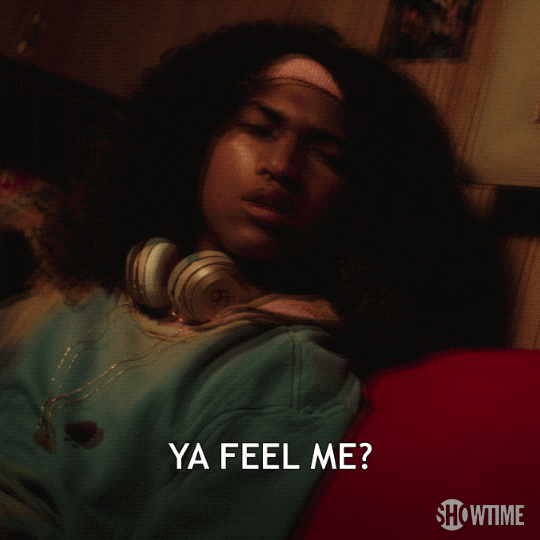 Photo from Giphy
In a kayak, you're seated and you use a paddle with a blade on each end to propel you through the water. In a canoe, you use a single bladed paddle and you sit on your knees.
To bring you the 20 best places to kayak, we'll say kayak, but we're also saying canoe.
For the Noobs
Most of you are here because you've been kayaking before and just want to know the best places, but some of you are just starting out.
And for those noobs:
I'm talking to you.
Most places you go kayaking will have kayaks to rent and a quick class before you hit the water. So, you don't need to run out and buy your own and you don't even really need to know what you're doing.
Best. Sport. Ever.
But if you want to have an inkling on what to do once you're out on the water, here's a video special for you:
And if you're itching to buy your own, we suggest talking to an expert in a sports shop near you.
Places to Kayak Near You
Photos from Wikimedia Commons, altered
But there are none near me…
So, you've looked at the map and there are none near you. That stinks.
But here's the good news:
You have choices!
You could either:
Travel to one of these destinations. OR
You could search here: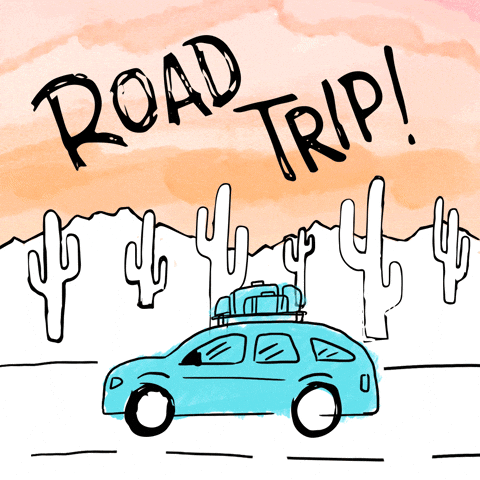 Photo from Giphy
The 20 Best Places to Kayak in the U.S.
Different people kayak for different reasons, and that will determine where they go.
Photo From Pexels
Interested in architecture?

Kayak around a city.
Wanna catch some fish?

Make sure to pick a good fishing spot.

Taking the kids?

Pick a family friendly place.

Just want the serene peace you can only get on the water?

Well, that applies anywhere.
We're going to start with good fishing spots.
Take note: If you plan to fish on your kayak adventure, you'll likely need to obtain a license to fish in that state. Check with these guys before you go
1. Starting up north
First stop, Lolo National Forest in Montana and the Clearwater Canoe Trail. Not only is it known for trout, bass, whitefish, pike, perch, and kokanee, but the mountain view is gorgeous.
The water is mostly calm, but there are some white waters you can hit to keep things interesting.
Image via USDA
Photo source: U.S. Forest Service.
The trips down the river take an hour or two at the most through a willow marsh, and you can even bring the family.
And that's not all:
There's a 30-minute return hike on a trail that has lush flora and wild animals you could spot along the way like deer, turtles, and different bird species. Don't forget to bring your hiking boots and plenty of water.
Since the river is on the lazy side, don't be afraid if you're a newbie.
The best part is:
There are restrooms, ample parking, trail signs, and a ranger station in case you need any assistance, which is open on weekdays.
2. Now, let's go WAY north!
Photo from Wikimedia Commons
As you can imagine, kayaking in Alaska is a sight to see. Prince William Sound, Chugach National Forest, Alaska is a destination you should consider!
The Prince William Sound has the Chugach Mountains on one side and the Kenai Peninsula to the other. The wildlife while kayaking can't be beat.
Keep on the lookout for:
Over 220 bird species
Brown bears
Moose
Sea Lions and seals
Otters and
Mountain goats
It's about an hour's drive from Anchorage and the fishing is prime. Expect to catch several types of salmon, trout, varden, grayling, halibut, bottomfish, and shrimp.
But beware:
There are 150 glaciers in the sound who like to spit off chunks of ice into the sea, so be on the lookout while you're on the water reeling in that big catch.
In your favor are the wind and waves. They're calm. So, drink in the nature that abounds in Alaska from your little kayak in the Sound.
3. How about we head south now?
Eleven Point National Scenic River in Mark Twain National Forest, Missouri: In the Ozarks of southern Missouri lies a 44 mile stretch of river. This calm river is the ideal place kayak to the perfect spot, cast your line, and reel in your dinner.
Here's what you can catch:
Birding is also very big here with wading birds, shorebirds, waterfowl, and songbirds everywhere, so bring your binoculars.
But that's not the best part:
You'll have stretches of calm waters — sure — but there are also rapids and deep pools. So, if you're looking for variety, this is the place.
4. Now even farther south!
Photo from Wikimedia Commons
Heading down to the Sunshine State, you can imagine there are many prime fishing spots you can reach with your kayak.
But Indian River Lagoon is where you want to land, and here's why:
Saltwater fishing.
Plus, you can kayak through the Merritt Island National Wildlife Refuge.
Not only can you catch tarpon, and redfish, but you could set a world record for spotted sea trout.
It's been done.
If that's not enough, look around. You could see manatees, dolphins, alligators, otters, or even bobcats roaming or swimming around. How many of the 500 species of wildlife you can spot from the water? Only a visit here can say.
How about this:
Paddle over to one of the islands along the way and spend the day drinking in the view. But watch the mangroves at the shoreline, they can be tricky.
Protip: The fish love to hide in the mangroves.
5. Staying in the South for now
Photo from Wikimedia Commons
Oh, we've got choices in Alabama.
Mobile Bay itself is just an inlet of the Gulf of Mexico, and the fish — they just jump right on your hook. You've got redfish and speckled trout, like Florida, but 'Bama's got something that'll give you a fight.
Flounder.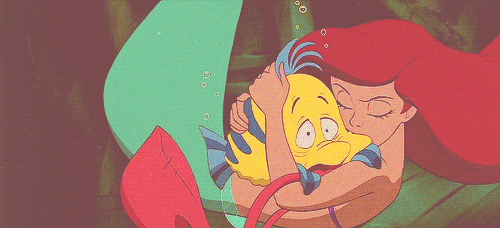 Photo from Giphy
No, not that guy.
We're talking real flounder. Hook one, and you'd better hold onto your kayak because they love a good struggle.
If you don't want to saltwater fish, take your kayak over to the rivers or lakes for some bass and crappie.
But that's not all:
Sure, you can fish, they're waiting, but that's not the only thing going for Mobile Bay. They've got an amazing view that you can fully appreciate from the comfort of your kayak gliding over the water.
6. Now, well zoom west, all the way west
We can't possibly talk about kayaking and fishing in the same sentence without mentioning Kona Coast, Hawaii. They have the beauty and the fish.
With a little danger mixed in for good measure.
They call Kona Coast the Land of the Giants, and is it ever. Just slip your kayak in the water, bring your gear and be ready for grey snappers and large tuna to hit your line.
And do we really have to mention the view? This is Hawaii, after all.
Oh, I know what you're waiting for.
The danger: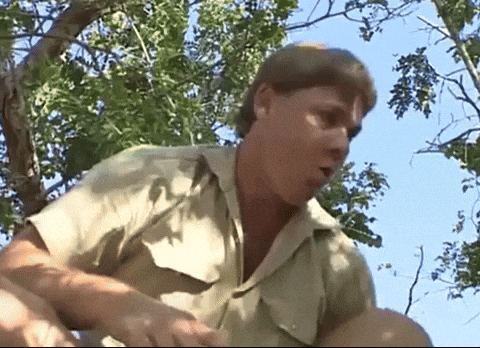 Photo from Giphy
That would be in the form of tiger sharks who are in the water with you. I wouldn't advise catching one on your kayak, but if you happen to see one, you'll never forget it.
You'll never feel closer to nature than you will on the water in that kayak.
See for yourself:
Photo from Wikimedia Commons
Why Fish From a Kayak?
Let's pause for the cause and figure out why you would even want to fish from a kayak or canoe.I mean, you could easily stand on the dock or on the beach and fish from there. Or maybe you charter a boat and spend the day on the water with the likes of Quint.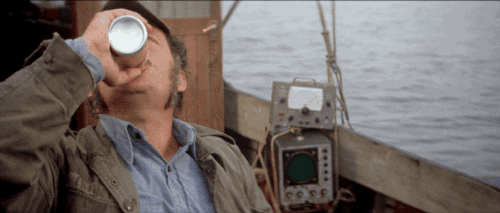 Photo from Giphy
With all of these options. Why fish from a kayak?
Photo by Snapwire from Pexels, altered
And while we're paused
If you don't own your own canoe or kayak, that's perfectly fine. You can rent one.
But keep in mind:
There may be age and weight restrictions for the rental, so call ahead.
Especially if you have children or suspect that you may fall out of the weight range.
So, don't surprise yourself when you walk in the door to rent. Cause that's not a fun surprise.
Time with the Family
So, maybe fishing isn't your priority on this kayaking adventure.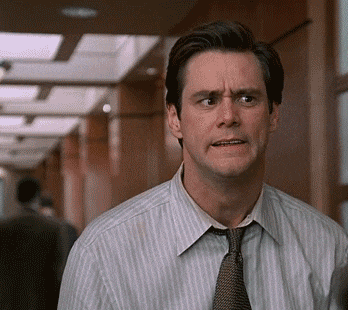 Photo from Giphy
Oh, calm down.
On this trip, you just want to spend some quality time on the water with your family.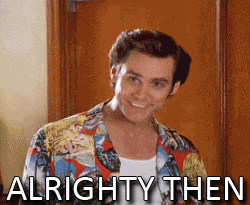 Photo from Giphy
Now, we're not saying you can't fish at the places we're about to tell you about, but that's not the main draw.
If you have no kayaks of your own and you've got your family in tow, these places are perfect.
Why?
Because they have it all and they're just waiting for you.
Now, back to our list!
7. Let's start digging into that Midwest area
Tumbling down the Ouachita Mountains in Glenwood Arkansas and flowing all the way to DeGray Lake, is the Caddo River. The river is mostly calm, so it's great for parents and kiddos alike.
But be warned, there are a couple of little rapids.
And that's not all:
Surrounding you are willow thickets that you'll share with the turtles floating by and the hardwoods give you some nice shade.
Photo from Wikimedia Commons
You can rent canoes or kayaks right along the river, and don't even think about how you'll get back to your car.
There's something waiting for you down river:
The canoe rental place!
In fact, they shuttle you from that very spot, all the way back up to your car. How convenient is that?
Because who wants to lug their canoe all the way back up river?
Nobody. That's who.
8. Now, back to the West!
Photo from Wikimedia Commons
If you're looking for calm waters where all the family can feel secure, check out Mono Lake, Sierra Nevada in California.
There you have snow-capped mountains and nearby volcanoes to gawk at when paddling on the water.
And that's not all:
Rising out of the center of the lake are these ancient-looking limestone formations called tufa towers. Just paddle on right up next to them.
There are guided tours to take you around the lake, if that's your thing. And don't forget to bring a cup.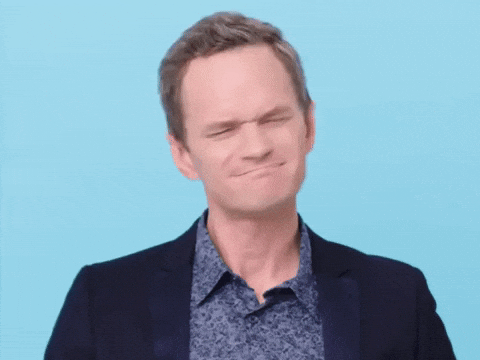 Photo from Giphy
Because swimming around the structures are tons of little brine shrimp. Scoop your cup into the water and have a look for yourself.
And, hey fisherman:
If you want to fish here, you can. The nearby streams are teeming with trout.
9. Far, far to the east of there
You can't just pick one place in Chattanooga, Tennessee to kayak or canoe because the whole place is paddle friendly.
Photo from Wikimedia Commons
Just ask 'em, they'll tell you.
There's something for everyone. Literally.
You're a beginner or with the family? They have flatwater paddling with access to lakes, creeks, and rivers.
Maybe a tour is your style. They have multi-day tours with camping along the way.
For the adventurous type, they have whitewater kayaking to navigate.
And that's not all:
They even have special fishing kayaks for, well, fishing!
Basically, you can explore all over the place in Chattanooga. And did I mention the wildlife?
Turkey
Deer
Waterfowl
Eagle
Osprey
Bring your binoculars!
10. Let's circle back around, to the island rivers
Yes, yes, we've been to Hawaii, but hear me out.
Hawaii only has three rivers you can kayak through:
Huleia
Wailua
Hanalei
And they're all on Kauai.
There are tours led by Kayak Kauai that are a family friendly way to explore these rivers. The tour is three hours long.
Destination?
Bay Reef Lagoon.
Once you're there, you and your family can jump out of your kayaks and snorkel to see all the reef fish.And if you're feeling really crazy:Take your kayak along the Hanalei River to the waterfalls. Then get out and hike to the top.Not only are you going to love the view, but they've also got a rope swing.
Photo from Giphy
11. On our way back to the mainland, let's hit California again
We're going back to Cali. (Cali, Cali)
Photo from Wikimedia Commons
Because if any place is made for the whole family, it's Channel Islands, California.
For the tinies, take your kayak through an artificial cave complete with beautifully bright starfish and a pirate skull mural.
Arrrrr, me hearties!
But that's only part of the fun.
The real adventure hits when you're spotting sea lions, seagulls, and…
Photo from Giphy
There are also real caves and coves to explore, even one filled with emeralds in Channel Islands National Park.
And, like Hawaii, you can snorkel here too.
Now, let's take a little break to deal with something here:
But I Hate Trees…
Okay, maybe you don't hate trees, but maybe you don't want nature to be your main focal point on your kayak.
Maybe you're a city slicker.
Or maybe you're a country bumpkin, and you've never seen a city closer than the 30 minutes you spend watching Law & Order: SVU.
And you want to know what all the fuss is about.
Or maybe, just maybe, you like architecture.
Whatever the reason, you want to kayak in the city.
The city, you say?
Yes!
You can even kayak in the city, and here are some of the best places to do just that.
"
"Everyone must believe in something. I believe I'll go canoeing."
Henry David Thoreau
12. Heading to Chi-Town
Photo from Wikimedia Commons
If you want to see some really cool architecture, Chicago is the place to kayak. They even have a place called Kayak Chicago who have kayaking classes, rentals, tours, and even season passes in three locations.
And that's not all:
They accommodate all skill levels with certified instructors, so even if you have no idea what you're doing, they've got you covered.
Here are a few ways you could enjoy Chicago:
The architectural tour
City lights night paddling
Kayak at sunset
Plus, they have special events for fireworks on the 4th and leprechauns for St. Paddy's Day.
Gliding past huge skyscrapers is a sight to see.
13. It ain't all about the baked beans…
Hey, Chicago's not the only place with pretty buildings. Check out Charles River in Boston, Massachusetts.
Photo from Wikimedia Commons
You'll drift past Harvard and Boston U on the way to the B.U. Bridge at Magazine Beach. You can even stop there for a rest if you want to.
And that's not all:
Maybe you want to see the braniacs hanging out at MIT. Well, you can do that too.
Also, get ready to see the Hancock and Prudential buildings from an entirely different perspective.
Photo from Wikimedia Commons
Paddle Boston offers kayak and canoe rentals, plus a tour of the city of Boston. You can get season passes there and lessons if you need them.
So, if buildings and structures are your thing, this place is not to be missed.
14. Lady Bird Lake, Austin, Texas
Photo from Wikimedia Commons
Now this place has something special.
If you time your trip to Lady Bird Lake in Austin, Texas, right — and that's in the summertime — you could witness something spectacular at night.
Kayak out to the Congress Avenue Bridge from Zilker Metropolitan Park and see about 1.5 million Mexican free-tailed bats emerge from underneath.
Photo from Wikimedia Commons
Now that's not something you see every day.
Okay, maybe bats aren't your thing, although you have to admit that's pretty amazing.
In that case:
You're in for some spectacular views of the Austin skyline. And while it has the architectural views, Lady Bird Lake offers more than that.
For the nature lovers in the crowd:
There is plenty to see. From ducks to egrets to swans, you not only paddle past the skyline, but you also paddle through dense foliage as well.
I know, I know, this is the I hate trees section, but you also have the city of Austin and bridges to behold, so you can't really complain.
Can you?
15. Now, let's take a look at the Keystone State
Photo from Wikimedia Commons
Let's travel now to the land of the Steelers and Allegheny River in Pittsburgh, Pennsylvania.
Photo from Wikimedia Commons
The great thing about kayaking in Pittsburgh is you don't have to be any particular skill level to enjoy the sights.
Venture Outdoors has paddling tours for them all.
And not only that:
You can rent a canoe or a kayak, whichever you like.
Oh, and you can fish here too.
But let's talk about the sights.
If you choose the urban adventure, you can float past the Pittsburgh skyline and get a close look at PNC Park and Heinz Field.
And if you like bridges, you budding architect:
You're covered there too because there are a ton from the North Shore to Washington's Landing.
The cool thing about renting from the Venture place is that they offer tandem kayaks, so you can have someone right next to you paddling down the river.
Photo from Wikimedia Commons
Say you decide you like trees again…
Pittsburgh has many places you can kayak.
Not only is the Allegheny River long, but there are other rivers, lakes, and rapids to choose from. And each has their own sites and experiences.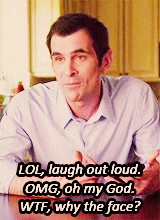 Photo from Giphy
Some of them you can rent a kayak, and some are BYOK (bring your own kayak.)
That's right — It's a real acronym.
It should go without saying to use precautions when picking your river.
But we're saying it anyway.
Rapids can be tricky, and you want to be safe, so plan ahead and know the waterway before you head out.
Did you know? If you look closely, you could spot beavers and muskrats at the shoreline.
What's in It for You?
We don't mean to be this way, but it's human nature to wonder —
even if it's subconscious —
WIFM (what's in it for me).
Acronyms, again, I know.
Aside from the obvious peace and tranquility that comes with kayaking or canoeing on the water and becoming one with nature, what other reason could there be to head out?
Be with friends — it's an adventure and a way to bond with your friends. You'll have stories to share about the sights you've seen and the places you've been.
Stress relief — goes along with peace and tranquility that you can only get on the water
Aerobic exercise — paddling through the water can burn up to 500 calories per hour. Even if you go slow, you're getting a great workout. If you go faster? You work your heart too.
Versatility — take your kayak in the river, a lake, dam, ocean — you name it! If you can float, you can kayak.
Muscle workout — paddling correctly will work your core, abs, biceps, and triceps. The

t

hing is: you probably won't even realize it at the time.
Low maintenance — owning your own kayak doesn't take a lot of upkeep, unlike a boat. You want to hose it off, sure, and protect it from the sun, but other than that, there's not much else to do.
Wildlife — not only do you get to see wildlife that you may not otherwise see, but you'll see it from a whole different vantage point.
For the whole family — everyone and anyone can kayak, so it's an inexpensive and fun way to go have a blast with your family.
Control extremes — keep it calm or turn up the excitement with rapids. It's up to you.
Photo by Ricardo Esquivel from Pexels
And We Promised You 20
Did you think we were done?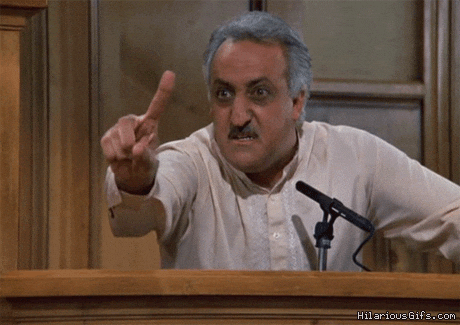 Photo from Giphy
We said there were 20, and we're here to deliver.
These last five:
They're a mishmash between fishing, family, and adventure.
So, take your pick.
16. You don't even have to gamble, this is a great spot!
Is it Nevada? Is it California?
Yes. Yes, it is.
Lake Tahoe spans both states and, as you can see, it's huge.
You can rent kayaks or BYOK. It's up to you. There are tours you could choose from or head out on the water on your own.
And the mountains.
Breathtaking.
They even have kayaking schools, so no one is left behind, no matter their skill level.
The water in Lake Tahoe is clear and sparkling — and cold (bundle up). So clear, in fact, you might be able to see the large mackinaw and kokanee salmon swimming around.
You can catch them too.
Just head up to the Emerald Bay area and cast your line.
But beware:
The Sierras can make the wind on the lake pretty gusty, so be prepared to hold onto your hat.
And don't forget your camera because these views are ones you'll want to capture.
17. We'd suggest you hit this destination in the summer
Since we're already cold from Tahoe, we might as well head up to the land of the cheeseheads.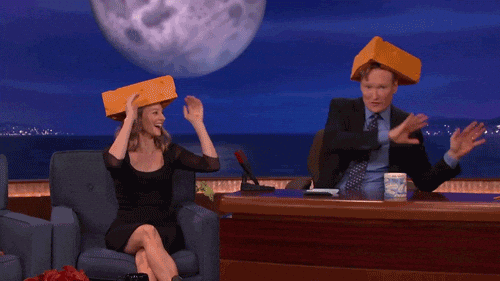 Photo from Giphy
In Wisconsin, take your kayak, or rental, to the Bois Brule River.
Image via DNR
Photo from wisconsintrailguide.com
This river runs from Stone's Bridge to Lake Superior.
At the beginning of the river, you'll view the beautiful ecosystem of trees and wildlife all around in calm waters.
There are some quiet pools along the way that give way into chutes and rapids.
In other words:
There's something for everyone.
The state forest is 52,000 acres where you'll likely see:
Beavers

Otters

Deer

Songbirds

Osprey

Eagles
Alder thickets

Pines

Cedar

Spruce

Balsam fir

And more
And here's something else you should know:
If you want to fish, you're in luck. The Bois Brule is home to rainbow and brook trout, steelhead, chinook, and coho salmon.
And if that doesn't satisfy everyone, we don't know what will.
18. Magnolias and killer kayaking!
Photo from fs.usda.gov
In northern South Carolina lies Sumter National Forest. And through the forest runs the Tyger River Canoe Trail.
And it's a chill trail.
You basically have four access points to enter the trail:
Cedar Bluff Bridge
Minnow Bridge
Rose Hill Boat Ramp
Beatty's Bridge Boat Ramp
Although you can rent kayaks from places around the forest, you'll probably want to bring your own.
Why?
Well, you need a way to get the kayak from the rental place to the trail. But if you have a way, then go for it.
Otherwise, you'll need a kayak.
The water is so calm that it's good for the whole family to enjoy. You'll see bottomland forestry, marshes, and all kinds of wildlife.
Feel free to cast your line and see what you can catch if that's your thing.
But beware:
Alligators live in South Carolina, so be on the lookout. And for the love of peanuts, don't get out and go for a swim.
19. The park name may sound funny, but it's a great location
Lake Chelan in Okanogan-Wenatchee National Forest, Washington, is over 50 miles long.
And it's a haven for watersports — including kayaking.
Photo from Wikimedia Commons
You can explore the North Cascades by kayaking on the lake, and even camp there, if you want.
There are places to rent kayaks, or you can bring your own, and the lake is calm, so bring all those with various skill levels. In fact, it's perfect for the family.
And if the huge lake is too much:
Try one of the smaller surrounding lakes along the Chelan River or near Manson.
You still get the views, and you're less intimidated.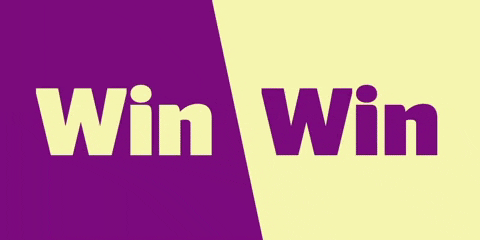 Photo from Giphy
The great things about Lake Chelan, though, is that you can jump out of your kayak and swim.
No gators there!
In fact, there are beaches in the state park and protected swimming areas. Plus, you can snorkel and see who you're in the water with.
And you'll love that.
20. From sea to shining sea…
All the way east from Washington state is Deep Creek Lake is located in the western part of Maryland.
The cool thing about the lake is this:
There are coves and inlets to explore.
Plus, it's relaxing and beautiful.
What's that? You're an adventure seeker?
Well, okay. There's something for you too.
Nearby in the Youghiogheny and Cheat Rivers, there's white water. And depending on where you go in the water, will determine the challenge level.
Photo from Wikimedia Commons
If you're a beginner, hit the middle of the Yough where you can practice. But if you're experienced…
And we mean experienced:
Try the upper and lower sections of the Yough because they're wild.
The Cheat River, though, is a different animal altogether. And, by the way, it's technically in Virginia. There are steep cliffs, so unless you have some mad skills, stick with Deep Creek and the Yough.
For now.
Also, one great thing about this place, aside from the amazing views and calm atmosphere, is that you don't have to own your own kayak.
There are retail stores and rental places in the area that will deliver a kayak to you. Isn't that nice?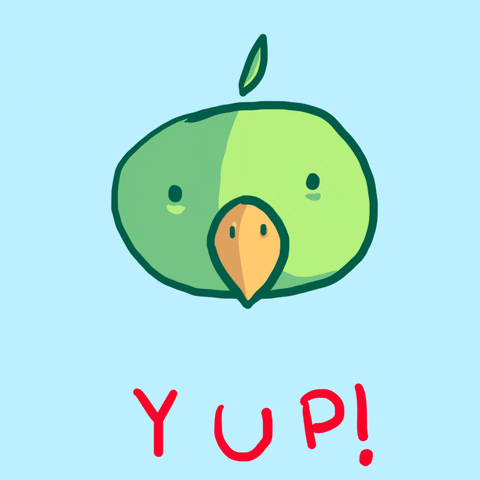 Photo from Giphy
Get Out on the Water!
We've taken you all over the map and back again.
Surely, one of these places is near you.
If not, you have choices. The road trip we mentioned earlier or searching for a place near you. They might not have made the list, but that doesn't mean they're not great.
Right?
The point is to get out in the water, enjoy the outdoors, maybe catch some fish, bond with the family, get some alone time, or have an adventure.
And there's water everywhere.
Seventy-one percent of the Earth is covered in it.
So, get in it. Er, launch your kayak in it.
There's no reason not to!
Where will you go? Have you gone kayaking in any of these places? Do you have any amazing kayak spots to recommend? Tell us all about it in the comments!